Create the site
Unfortunately Microsoft have removed the scripting capability from the default templates in SharePoint Online, and this makes using Dynamic Forms for SharePoint impossible in these sites.
To have a modern site which scripting capabilities you must pick this template: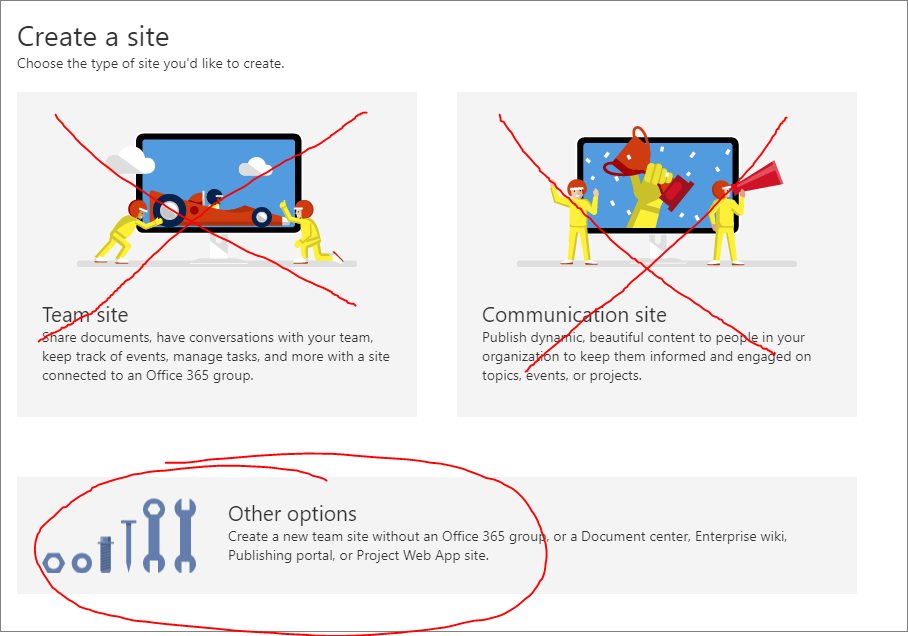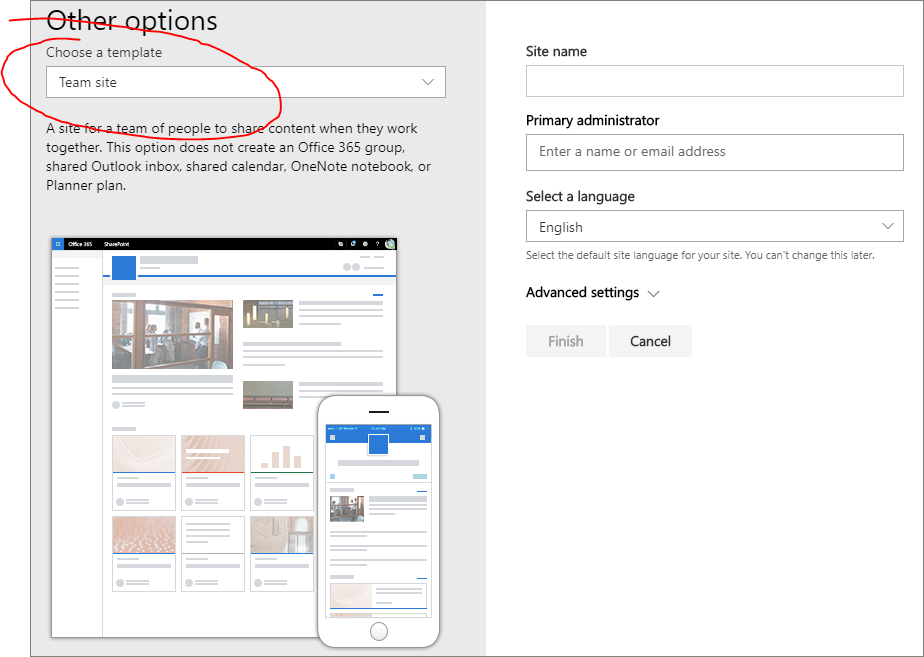 Using the Modern Content Editor Web Part will unfortunately not let you use DFFS in the NO SCRIPT templates.
Connect an Office 365 group (optional)
If you like to connect an Office 365 group to this new site you can follow the instructions here.
Alexander