13.03.2011: Updated the code and made it easier to use by referring jQuery and jQueryUI from Google.
---
I got this request from Larry:
Maybe this time I can post something we can get to work. I have been trying to peice together several scripts, including yours to make the multiple line text fields expandable. I found a workiong script but it only worked on plain text. I am trying to modify it to work on rich text. When i add your script for fieldinternalname I can at least see the image under the rich text box, but it does not work. using the new script I can not get the plain text to work. this is the link to the jquery plugin for textarea resizer…
The plain text multi lines are no problem, but the rich text and enhanced rich text ones are a bit tricky. They are made up of <IFRAME>'s, and the input does not go in a <textarea> tag.
I have made this solution based on the jQuery UI "Interaction" Resizable.
Internet Explorer 8: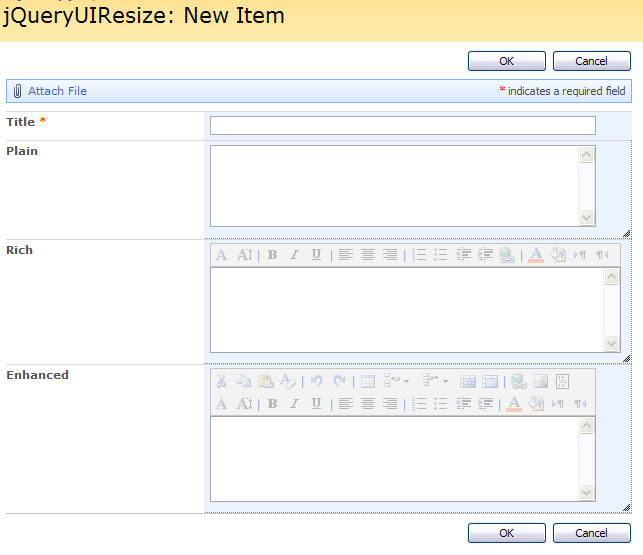 Firefox 3.5.7: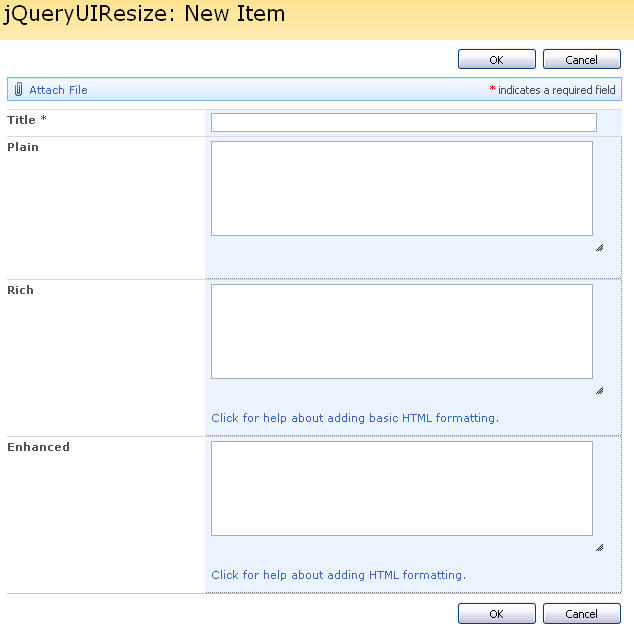 Add a CEWP below your NewForm and EditForm and add this code:
Get the code here
Ask if anything is unclear.
Regards
Alexander